This week the Top Ten Tuesday theme is books that take place in another country. This is a difficult prompt for me because without realising most of my books are set in the UK or USA and I didn't want to just choose my top ten American books! So I've chosen my top 5 books from different countries instead.
Murder on the Orient Express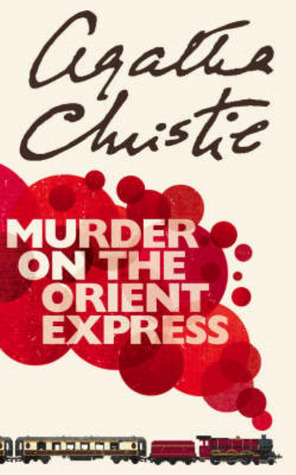 Setting: On a train through Europe 🙂
This is the second book I've read by Agatha Christie. It's not my favourite of the pair, but it feels so iconic I do still love it! I really enjoyed the film that came out at the end of last year too. In case you don't know, this is a Poirot novel where a man is murdered on a train (The Orient Express) and Poirot has to solve the murder. Typical Christie, a must-read if you're a crime fan.
Romeo and Juliet
Setting: Verona, Italy
Was it even possible to go to a British school and not study Romeo and Juliet? I really enjoyed this story, although I've not read this since I was in GCSE. My favourite character is Benvolio and when we had to read this out in class I always read his lines – no, I'm not sure why but he seemed like the Remus Lupin of the story.
The Boy in the Striped Pyjamas
Setting: Germany
This is such a beautiful book. If you've never heard of it (is that possible?) it's about a young boy called Bruno in World War II who is the son of a nazi camp commandant. He meets Shmuel, another young boy who is a Jewish inmate. As you'll guess this is not a happy book but it's so emotive and I think every teen should have to read this at school.
The Perks of Being a Wallflower
Setting: Pennsylvania, USA
Perks of Being a Wallflower for me is so quintessentially American. It's what I imagine every American high school to be like (or rather I hope it's like). But seriously, it's one of the truest descriptions I have heard of having mental health at school that I've read in a novel. I want to be part of Sam's group even now in my mid-20's. I also really liked the letter style of the book, it makes it so easy to read.
P.S. I Love You
Setting: Dublin, Ireland
This is a story about Holly whose husband dies from a brain tumour. After the funeral Holly finds that Gerry has written 10 letters for her to open after he dies. As you can tell this is another sad book, but the first time I read it I was going through bereavement myself and I think it's a good representation of the feelings you have. It's not the most indepth book, but it's a nice easy read.