The prompt this week from Top Ten Tuesday was Frequently Used Words in [Insert Genre / Age Group] Titles. I don't really have enough books that I know from a specific genre so I decided to do top 10 words from my Read list on Goodreads. I only have about 120 books on there anyway, but I just thought it would be a simple top 10 Tuesday.
1. Harry – not really surprising as my favourite series is HP.
2. Potter (see above hehe)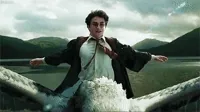 3. Boy – This surprises me because I usually read books with women as the main character, but there are a lot of "boyfriend" titles!
4. World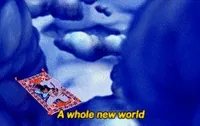 5. Girl – Some romances, and a few girls in places bad things are gonna happen (on the train, on the stairs…)
6. One 
7. Secret – A few forbidden romances, and my least favourite of the HP series.
8. You – Again, lots of romance books. I didn't realise how much romance I've read until I did this blog post
9. Rainbow – I am seeing a theme with my books on my read list. Rainbows, boyfriends, love… #girly. I've also read quite a few LGBT books, which rely a lot on rainbows!
10. Love