The Top 5 Tuesday is a weekly challenge hosted by Bionic Book Worm. This week the challenge is Top 5 series I won't be finishing:
Twilight series – Stephanie Meyer.
This book series was huge when I was in high school (about 10 years ago…) and being a big bookworm myself I tried to read the series. I got about halfway through the first book and gave up. I enjoyed the first film, but I think I was just a bit too old for the series.
2. Hercule Poirot – Agatha Christie
I read Murder on the Orient Express and wasn't as much of a fan as when I read And Then There Were None. I'm not opposed to reading more Poirot books as there's over 30 novels, and many short stories in the "series" I'm not actively going to be finishing each book.
3. Maximum Ride – James Patterson
I loved the first few books of this series, but by the time the fourth book was released I think I was just too old for them. They don't have great reviews on Goodreads, but I did enjoy reading about a female character when I was 11 years old who was the leader of (what I thought at the time) a really cool group of kids.
4. The Shining – Stephen King
I quite enjoy The Shining, and I've read a few other Stephen King novels but I'm just not in a rush to go out and get the follow up in the series (Doctor Sleep). There are other King books I'd rather get to first.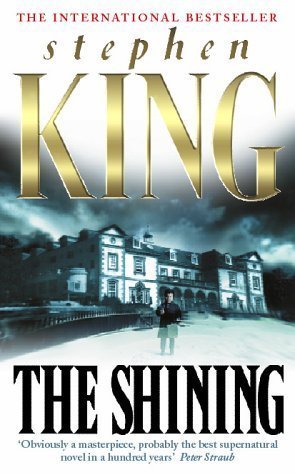 5. Bridget Jones – Helen Fielding
I quite liked Bridget Jones Diary, and The Edge of Reason, but I'm just not bothered about reading Bridget Jones' Baby. Again I think it's just a series that no longer appeals to me, and the writing of the first two in the series wasn't outstanding. It's a fun read, and a great break up novel, so I'd still say it's a series worth reading if you like your chick lit.