This week's Top Ten Tuesday theme is Books to read by the pool / at the beach. These are ten books I've read that I'd like to read again if I were going on holiday this year! They're not all summer-y but they are books I could imagine enjoying in the sun.
Brokeback Mountain – Annie Proulx
 So technically, Brokeback Mountain is a short story in a collection by Annie Proulx, but I think I only really was interested in Brokeback Mountain. In case you've been hiding under a rock, it's a story of two cowboys working together one summer and they fall in love. Most people know it as the gay cowboy story. It's more than that, but the only way to convince you is if you go and read it.
Aristotle and Dante discover the secrets of the universe – Benjamin Alire Saenz
I actually only read this book a few months ago for the first time, but it's quite cute and fluffy.
Pretending to Dance – Diane Chamberlain
This is a definite tear-jerker so don't read it unless you are sunbathing on your balcony (or like me this summer, eating Ben and Jerry's in bed). It's about a woman looking to adopt, and this causes her to think about her childhood. When her dad died she ran away from her community, and only now is facing up to the truth behind his death.
The Bermudez Triangle – Maureen Johnson
This beach-proof cover is genuinely the cover I had when I read this book, so clearly it's great for reading at the seaside. It's about a group of three best friends, and when one of them goes away (I think she goes on holiday?) the other two have a summer romance with each other. I remember I didn't really like the ending of this book, but it was one of the first lesbian novels I ever read.
What I did on my holidays – Chrissie Manby
This novel is about Sophie, a nearly-30 year old whose boyfriend breaks up with her just before their holiday to Majorca. She tells everyone she is going to go on holiday by herself, then proceeds to hide in her flat and pretend she's gone away. It's quite a funny book, and it's great if you're going through a break up yourself, or even if you just want some chicklit.
The Perks of Being a Wallflower – Stephen Chbosky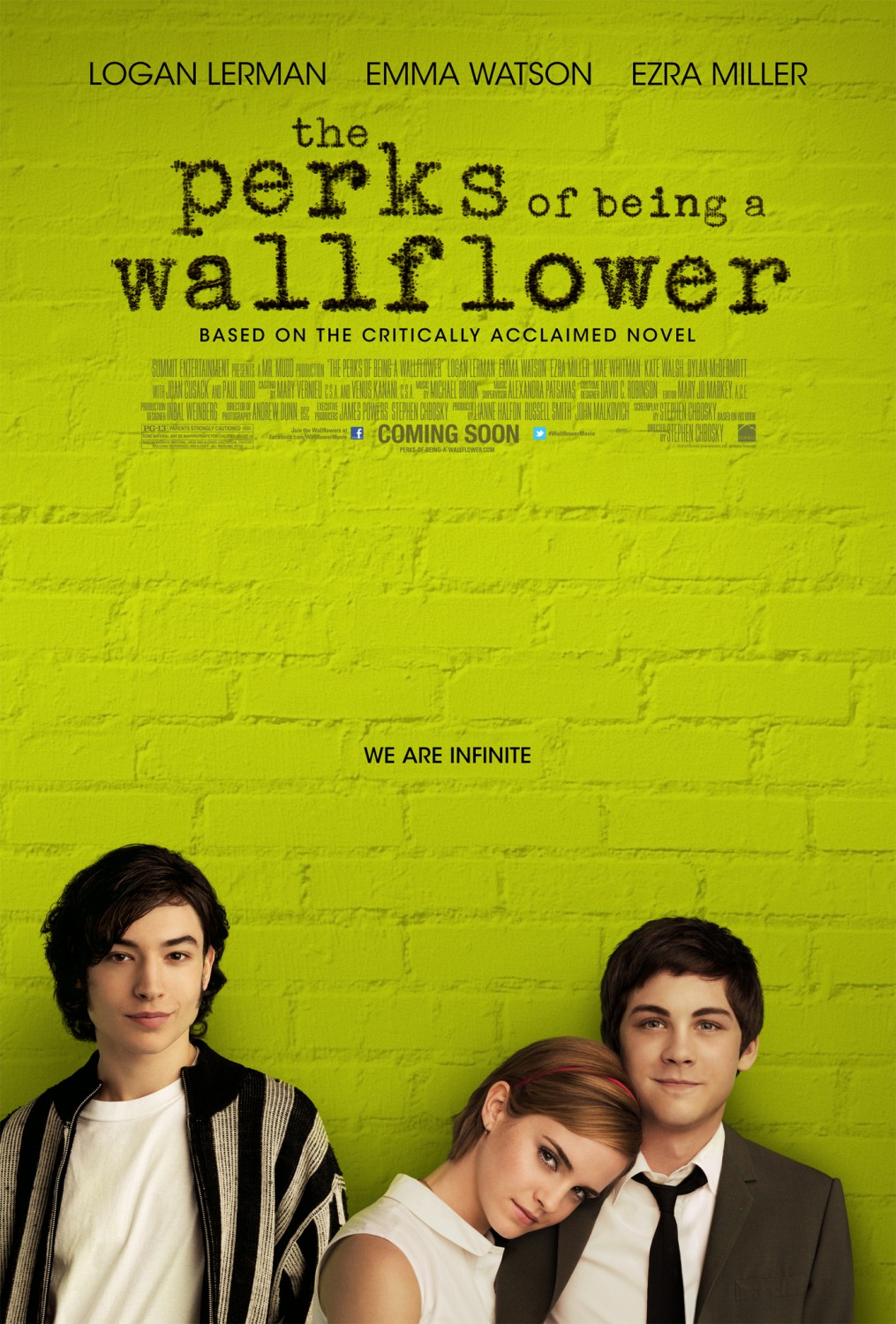 This is a classic book, and if you've not read this by now I can only guess it's not your genre. It's about Charlie who starts at High School and gets a new group of friends who are a bit misfity. It's very 90's and it makes me want to be a high school student in the USA, but I do love it. In fact, most weeks in T10T I have this book!
Necessary Lies -Diane Chamberlain
Another Diane Chamberlain book, but I do think she's great to read on holiday. This is about Ivy, a girl living on a rural farm with her grandma, sister, and nephew after her parents die. A new social worker takes an interest in her case, but there are a lot of secrets going on at the farm. Beautiful book, but again it's quite emotional.
The Beginning of the World in the Middle of the Night – Jen Campbell
This is a book of short stories by one of my favourite book tubers. I would love to read this collection again on holiday, because the first time I read them I didn't take my time. I'd like to read them more slowly so I could fully appreciate her words and the amount of research she put into this collection.
Where Rainbows End – Cecelia Ahern
This is another chicklit book about Alex and Rosie who are best friends from 5 years old, even when Alex moves from Ireland to America. It's obvious where this book is going (a lot of romance) but it's more fun to see how they get there.
One Day – David Nicholls
This is another book about a pair of best friends who meet at university, and it follows them every year on one particular day as they grow up. Definitely a cute holiday read, but just a warning – don't read this one on your sun lounger either!