The "It's Monday, What are you Reading" meme is hosted by The Book Date. It's a chance to show your followers what book you're reading or listening to.
Last Week:
Last week I finished 2 books (they were short but I was still pretty happy).
The first was Maggot Moon by Sally Garner.
This is a YA dystopian novel about a young boy living in the "Motherland", this creepy place which feels (and I think is based on) like that what it would be like if the Nazis had won the World War. I enjoyed the plot although I found it a bit confusing at times, and I also really enjoyed the writing style. I think this would be a good book to use in schools with younger teens. 4/5 stars.
The other book I read this week  was Maggie & Me by Damian Barr.
This is a memoir about a young gay boy growing up in the time of Maggie Thatcher. He lives through the local industry collapsing and high unemployment, the introduction of the ridiculous Section 28 and the milk snatching/ falling benefits of the 80's. I rather liked it, although some of it was written in Scottish dialect so I'm glad we in the North East have a similar vocabulary! I gave this book 4/5 stars too – a great read if you're interested in that time of British social history.
This week:
This week I am continuing with The Psychology of Time Travel by Kate Mascarenhas.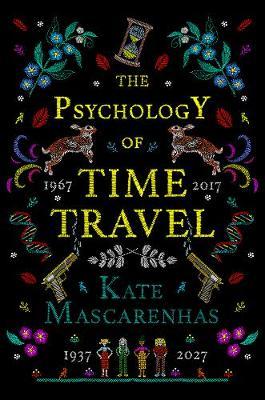 This is an ARC that I should have read back in July but I didn't fancy it back then. Since then I've seen it in Waterstones several times and it has very good reviews on Goodreads so I just need to get on and finish it I think.
The other book I am hoping to get to is Last Man Off by Matt Lewis.
It's a non-fiction about a group of men who have to abandon their ship in a storm and their survival. I seem to be really into non-fiction at the moment, which is something I don't normally read much of.
Anyway, what are you reading this week? Have you read any of these books? Let me know what you thought in the comments.