The "It's Monday, What are you Reading" meme is hosted by The Book Date. It's a chance to show your followers what book you're reading or listening to.
Last Week:
I didn't finish any books last week unfortunately. I started a couple of books but couldn't get into them so I DNF'd them.
This Week:
I'm still going with The Psychology of Time Travel by Kate Mascarenhas. I'm about 75% through and I'm quite enjoying it so I don't know why it's taking me so long to finish.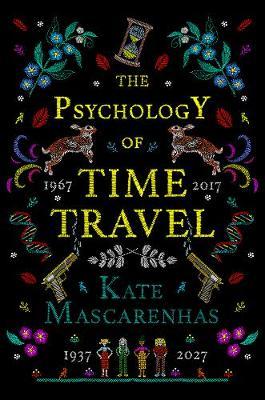 I'm also reading Dolores Claiborne by Stephen King. I just started this last night so I haven't read much of it, but I'm looking forward to reading another Stephen King.
Next Week:
Next week is the Books in the Freezer readathon, which is a horror themed readathon (how is it October next week?!). Here is my readathon and the details of the challenge in case you want to get involved.