I saw this tag back in August on Bookish Wisps' blog although the original tag was done by The Literary Phoenix.
RULES:
Link back to the creator The Literary Phoenix to show her some love as a thank you!

Freeze tag was all the rage in the 90s. Tag people you think would have fun with this!

Have fun getting all nostalgic!
Pokemon: Gotta Catch 'Em All!
The author you need every book from.
For me, I love Diane Chamberlain books. I'm trying to collect all her books as I just love her style.
AIM 
Book that connected you with your best friend.
I tried so hard to think of an answer other than Harry Potter, but I really can't. So many of my friendships in life started because of HP.
Furby
Book that seemed like a good idea but was actually a monster.
The Cursed Child – Everyone who has seen the stage show says it's great, but the book was so awful. It read like a poor fanfiction, and I'm torn about whether to even bother with the show.
N*SYNC
Book you hated to say Bye, Bye, Bye to.
Definitely when the Harry Potter series ended. I read the first when I was 6 and the last came out when I was about 14. It was the end of an era!
Slimed!
A book everyone loved but you hated.
I remember when Room by Emma Donaghue was released and everyone raved about it on Booktube. I tried reading it earlier this year but just really couldn't get into it. I liked the film, but I didn't like the writing style.
Oregon Trail
A book that made you wish you died of dysentery.
I don't really get this feeling about books, as I tend to DNF anything I'm not enjoying after 50 pages or so. There are so many great books out there, why waste time.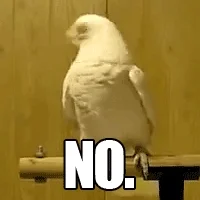 Mixtape/CD
3 books you recommend to anyone, anywhere, no matter what
At the moment (it changes every day) it would be:
Dolores Claiborne – Stephen King

And then there were none – Agatha Christie

The Perks of Being a Wallflower – Stephen Chbosky
Dial-up Internet
A book that took FOR FREAKING EVER to read.
I don't usually read long books, but I do find that audiobooks take a long time for me. I know they are slower than reading "normally" but I've DNF'd so many audiobooks because they just take too long.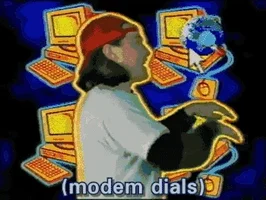 Kenan Thompson
The book you see referenced everywhere and is in everything, but that's okay because it's awesome.
This year I've heard people mention Eleanor Oliphant so much. I haven't read it yet and probably won't until my expectations are a bit lower. Hyped books always seem a bit disappointing if you read them at the time.
Heads Up, Seven Up
Book where you peeked just REAL quick at the ending because you don't like guessing games.
Did anyone else call this Heads Down, Thumbs Up?
Anyway, I am so bad but I pretty much always do this. I never understand what's going on because usually we haven't met the important characters at that point.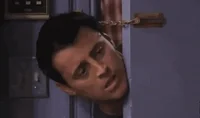 Dunkaroos
Your ideal bookish snack.
Snacks are not a good idea around books! For me, it's a mug of hot chocolate. Maybe some cake, but there'd better be no crumbs!
Scary Stories to Tell in the Dark
A book that kept you up all night.
Goosebumps was the scariest thing I remember reading when I was a child. I don't read that much horror normally, but I haven't found one that's actually scared me, rather than just being an interesting plot.
Bill Nye the Science Guy
A book that taught you something new
Everything I Never Told You was such a powerful book for me, as a white Brit, to think about the racism the Asian American family in the novel go though.