This week's Top 10 Tuesday topic is Bookshops and libraries I would like to visit. I love beautiful bookshops in particular, so here are some bookish places I really want to visit.
Bookshops
The Open Book, Wigtown, Scotland. This is an Air B&B that you can rent for a week or two, and allows you to run the bookshop on the lower floor in exactly the way you want to. I'd love to have the chance to run a bookshop for a short time and it's in such a beautiful Scottish town by the sea.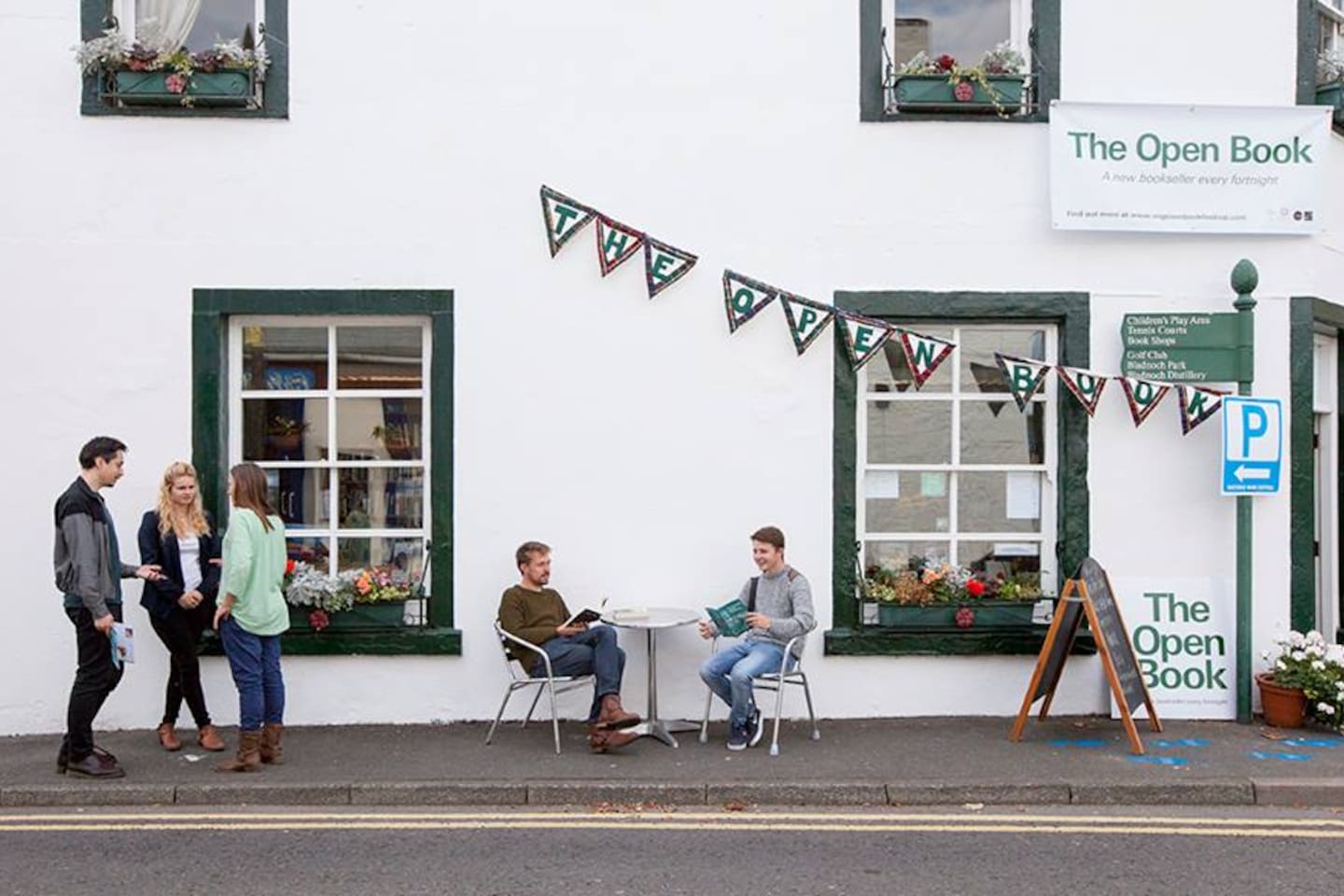 Gay's the Word, London. This is the UK's only specific LGBT bookshop, and as I really enjoy LGBT fiction, I'd love to go here.
Flourish and Blotts. Of course, one of the bookshops I would kill to visit is Flourish and Blotts (from the HP series). Could there be anywhere more magical than a bookshop with flying, biting, invisible books?
Barter Books, Alnwick, Northumberland. This is a beautiful old book shop in the North East on the Scottish borders, and it's housed in what was once Alnwick train station. I've been here once before, but it definitely warrants a revisit.
Libraries
Belle's library in the Beast's castle. Is there any 90's girl that wouldn't want to live in this library? It has enough books for several lifetimes, and look at those beautiful spiral staircases.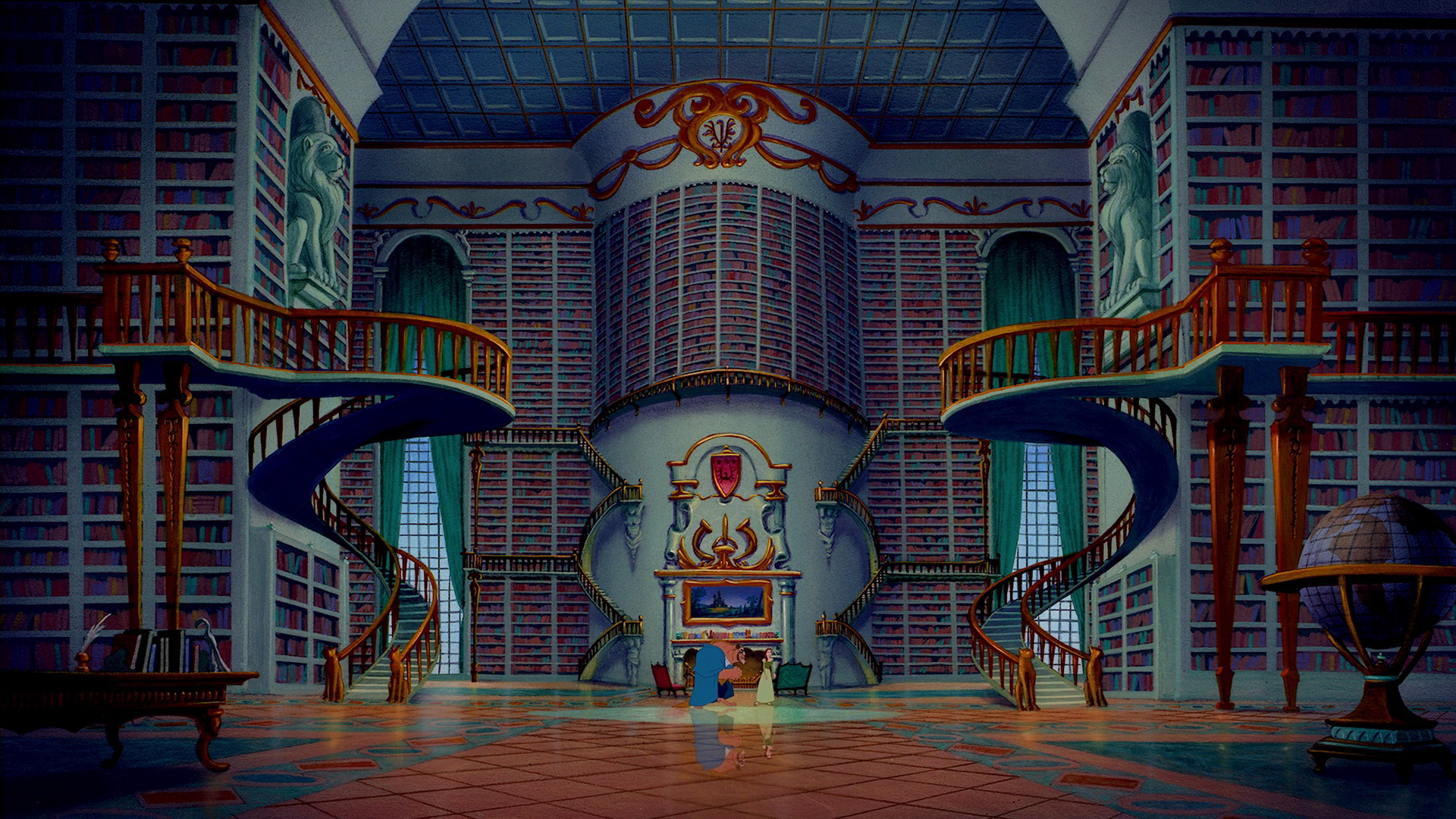 The library from Matilda. Roald Dahl was one of my favourite writers as a kid, and she loved going to the library and reading all the books she could. Who wouldn't want to go and watch a 4-year-old Matilda read Dickens and Shakespeare.
The Pepys Library, Cambridge. The Pepys Library is home to Samuel Pepys diary, which may be one of the most important diaries in British history. The diary was written at the time of the Great Plague and the Great Fire of London, and I think it would be fascinating to see the original.
Hogwarts Library. I really hope Madame Pince wouldn't throw me out while I browse the Restricted Section and eat chocolate while reading her books. I would love the chance to read all the books available in Hogwarts library.
Bodleian Library, Oxford. The Bodleian Library is one of Oxford University's libraries, and was the filming location for the Hogwarts hospital wing and the Hogwarts library. If I can't visit the actual Hogwarts library, I want to at least visit this.
The British Library, London. I have been to the British Library once before and it's so great that it had to go on this list. When I was there they had some interesting exhibitions and recently had a history of Magic, Harry Potter-style exhibition. It's definitely worth a visit if you're in London.