When Hitler Stole Pink Rabbit – Judith Kerr – 1971 – YA Historical fiction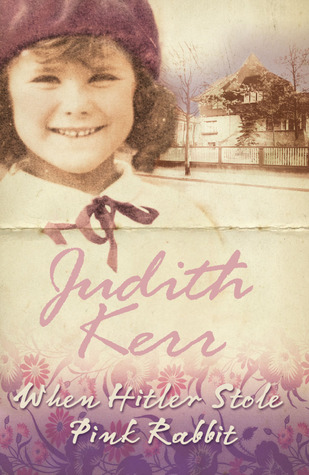 Goodreads Summary:
Anna is not sure who Hitler is, but she sees his face on posters all over Berlin. Then one morning, Anna and her brother awake to find her father gone! Her mother explains that their father has had to leave and soon they will secretly join him. Anna just doesn't understand. Why do their parents keep insisting that Germany is no longer safe for Jews like them? Because of Hitler, Anna must leave everything behind.
My Thoughts:
I really liked Anna, the 9 year old narrator of this story. She is a very believable character and I definitely empathised with her, particularly her struggles to pick up a new language. She is such a positive character, despite the fact she knows that something bad means she is now a refugee, she often talks about little ways she is trying to keep her family happy while also having that childish selfishness that makes her real.

I wish I had had the opportunity to read this book in school. We learned so much about the soldiers and the adults in the war, but never much about how children were affected. Jewish people, too, are always mentioned as faceless victims, but this book personalised one of those families but kept it suitable for children with minimal mention of the actual atrocities but enough that as an adult you understood what was going on.

I also liked the way that the book ended as Anna going to live in London with her family. It felt like a nice ending, but I am glad there's a sequel – Kerr's writing is so accessible.
Trying to think of something I didn't like about this book is quite impossible. The writing is beautiful, the story is so gentle and yet a very important subject, and I thought there was some great character development considering it was less than 300 pages.
I gave this book 5/5 on Goodreads. I would definitely recommend this book, it's a wonderfully unique view on World War 2.