This month's Top 5 Tuesday is themed around books for the four Hogwarts houses. This is such a fun topic because I love Harry Potter, so here are my books for the Gryffindors out there.
Harry Potter book: The Goblet of Fire. Could there be a more Gryffindor book than GoF? The bravery needed for taking on the 3 tasks combined with the first real Harry-Voldemort fight in the series – it's perfect for reckless, daring lions.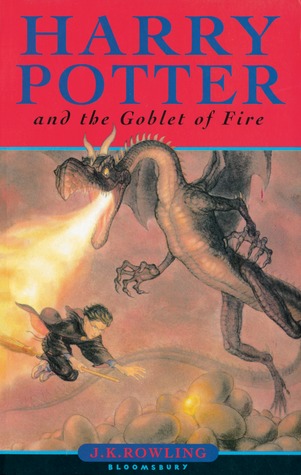 The Cuckoo's Calling – The first in the Cormoran Strike series is still my favourite and if you've read them I'm sure you'll agree Strike would definitely be a great Gryffindor. He's so brave (reckless?) and rubbish with feelings!
Lord of the Flies – Something about a group of boys trapped on a desert island and having to set up their own rules just feels so Gryffindor to me.
The Hunger Games – Katniss is another character I think would be in Gryffindor. She goes into the games to protect her sister, showing the best side of a lion's bravery, and never seems as bothered about her own safety as she is of fighting to protect the people she loves.
Dear John – I don't think you could get anyone much braver than a soldier. John is the epitome of Gryffindor to me, going off to war yet not being brave enough to face his feelings about Savannah or his dad.