Happy Easter! Today I found a cute book tag from 2015, originally done by Rosie the Reader on booktube all about Easter (because who doesn't love lambs and chocolate!)
Rabbits – A book that you wish would multiply – So a book you want a sequel to (that doesn't have one)
The Perks of Being a Wallflower – I love the representation of mental health in this novel, and I think it would be great to see Charlie a few years after the novel's end at university.
Egg – A book that surprised you
The Casual Vacancy – I was so excited when The Casual Vacancy was first released because it was Rowling's first adult book, but when I read it for the first time I hated it. I've since come to enjoy it for what it is, but it was definitely a shock to find something by my favourite author that I didn't like.
Hunt – A book that was hard for you to get your hands on
This is a difficult question because all of my books were easy to find, but if I could have any rare book I'd have a first edition of Harry Potter and the Philosopher's Stone, I think that would be amazing!
Lambs – A children's book that you still enjoy
I don't want to repeat Harry Potter even though that's the only book I still read that I read as a child! One of my favourite children's books I've read this year though was Refugee – definitely worth reading.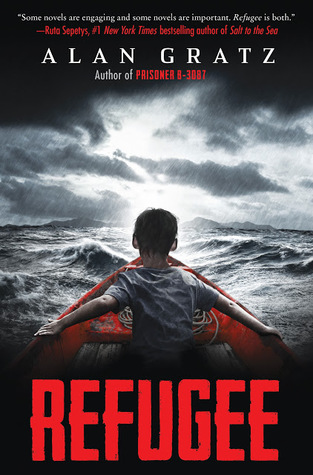 Spring – A book with a cover that makes you think of spring
The Beginning of the World in the Middle of the Night – Because nothing says Spring more than flowers!
Jesus – A religious or spiritual book that you love
I don't think I've ever read a religious book, certainly nothing that was worth remembering… Easter is all about the chocolate anyway, right??
Rising from the dead – A book from a deceased author
The Picture of Dorian Gray – This probably isn't the most Easter-y book I could have picked! But I did enjoy the audiobook last Halloween during the Books in the Freezer readathon.
Baskets – A book that is in your amazon cart or wish list right now
I don't really use Amazon wishlist, but one book I am eagerly waiting for is Harry Potter and the Prisoner of Azkaban 20th Anniversary edition. I seem to have started an accidental POA collection.
Candy – A book that is sweet
Nevermoor – This is such a sweet MG fantasy, I love the magical setting and characters.
Peeps – Tag people
And if you'd like to do this tag, please link me in it so I can come and read your answers.