This week's Top 5 Tuesday theme is all about debut novels that you love. Here are 5 of my favourite books that introduced me to some great authors. Let me know in the comments what your favourite debut novel is.
Harry Potter and the Philosopher's Stone – J.K. Rowling
I'm starting with the one everyone will have on their list, but at the age of 7 this book really did introduce me to reading novels rather than school books. There is nothing more magical, even 20 years later, than reading about Hagrid's kitchen-sink coat, learning how to play quidditch or meeting Ron and Hermione for the first time.
My Sister the Serial Killer – Oyinkan Braithwaite
Unfortunately I rarely read books by authors outside of USA and UK, simply because I should make more effort to make myself more aware of them. I really enjoyed this thriller novel by Nigerian author Oyinkan Braithwaite because of the character-focused style and how modern the novel felt. I'd love to read more by her.
The Perks of Being a Wallflower – Stephen Chbosky
I love the exploration of mental health in this book, and the 90's American high school setting feels so nostalgic.
P.S. I Love You – Cecelia Ahern
I love the description of grief in this book, while also being a funny book about friendship. I'm not a big fan of Ahern's other books but PS I love you is beautiful.
This is going to hurt – Adam Kay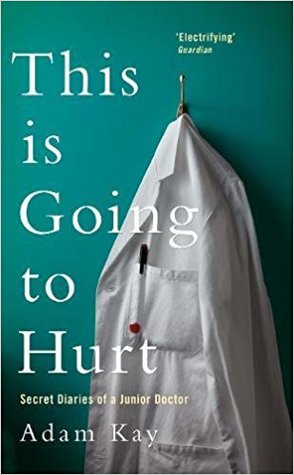 This is one of my favourite non-fiction books I can remember reading. Kay truly matches humour with the sadder aspects of this book and I'd definitely recommend it to anyone who can see the greatness of our NHS.